Setting up a command center

January 31, 2021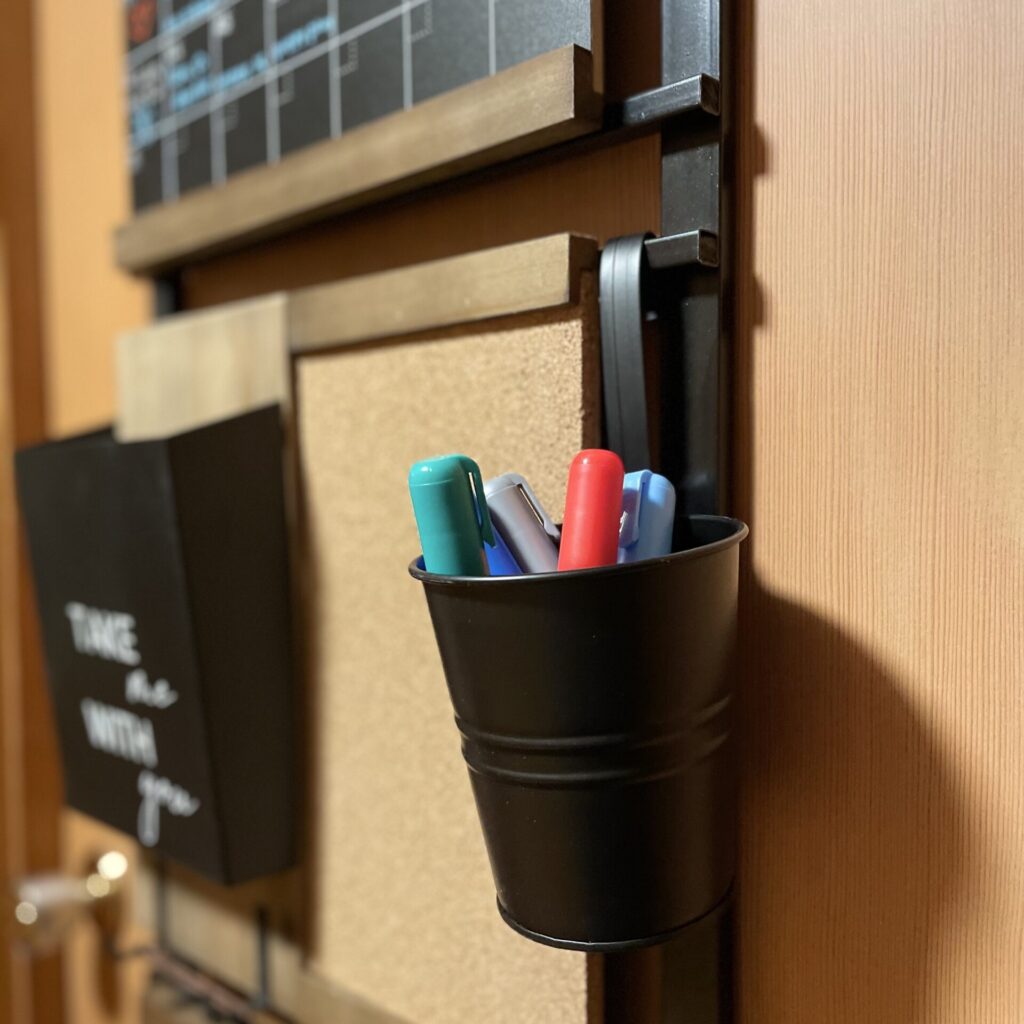 I might be living an organized life, but I'm also living the mom life right with you. Two kids plus a puppy has got our schedule all over the place, so keeping up with it all is a must.
I have a paper planner to keep up with my daily schedule + to do list. And my husband and I share a Google calendar for appointments and meetings. But a visual reminder next to our door helps our whole family aware of what we have going on. I'm loving our 1Thrive command center, and the easy to use (and wipe off) markers that go with it!
It's modular and customizable, so you can literally pick and choose the elements that make your organizing heart happy. I chose The Rachel and the over-the-door hooks that go with it. The combo of the monthly calendar, weekly schedule, mail slot, and hooks is exactly what our family needed.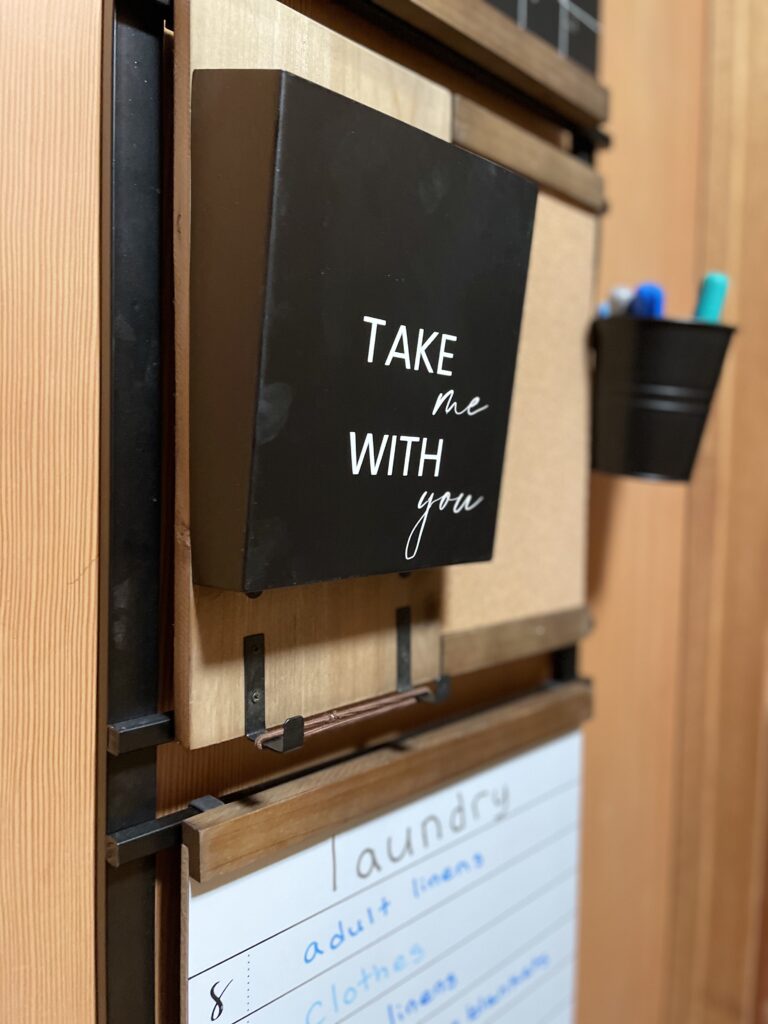 Here's how we use ours:
Mail slot: It comes totally blank, but I just HAD to break out my Cricut and make a custom label for it. It's where we put things to take with us in and out of the house  – currently it's where we stash the puppy's car harness #safetyfirst
Weekly calendar: when we first got this command center, I had big goals of updating it weekly (meal prep!!). But, I found myself needing a place to remind myself of my laundry schedule. And since our garage entrance is right next to our laundry room… bingo! I also love that my kids can see it and know when they pitch in on the laundry routine (strip their beds on Tuesdays!).
Hooks: are hooks used for anything else other than masks these days? 😉
Corkboard: we haven't used ours yet! If you have any ideas on how we can use this space, let me know!
Blackboard header: you can use the liquid chalk markers and customize this header. 1Thrive sells personalized labels that perfectly fit the spot, but I used my Cricut and made my own.
Little bins: I've got the chalk markers in one – the Rachel came with a second one, too, but I haven't used it – yet!
Do you have a command center? How do you use yours? Share below in the comments!