Summer 2020: let's do this!
June 18, 2020
We've got 10 weeks of summer break ahead of us. Anyone else out there freaking out just a bit? With very few places open this summer, I had to be a bit more creative and organized than in past years. With input from my kids, we:
1. Created a daily schedule. It's similar to the same routine we had during distance learning, but activity blocks instead of Zoom class + lots of outside time. My kids thrive on structure and do best when they can predict what's coming next. I totally expect this to change every so often, but having this foundation helps keep us sane.
2. Weekly themes that provide inspiration for our activities. Each week will include activities focused on nature, art, community service, science, math, and cooking.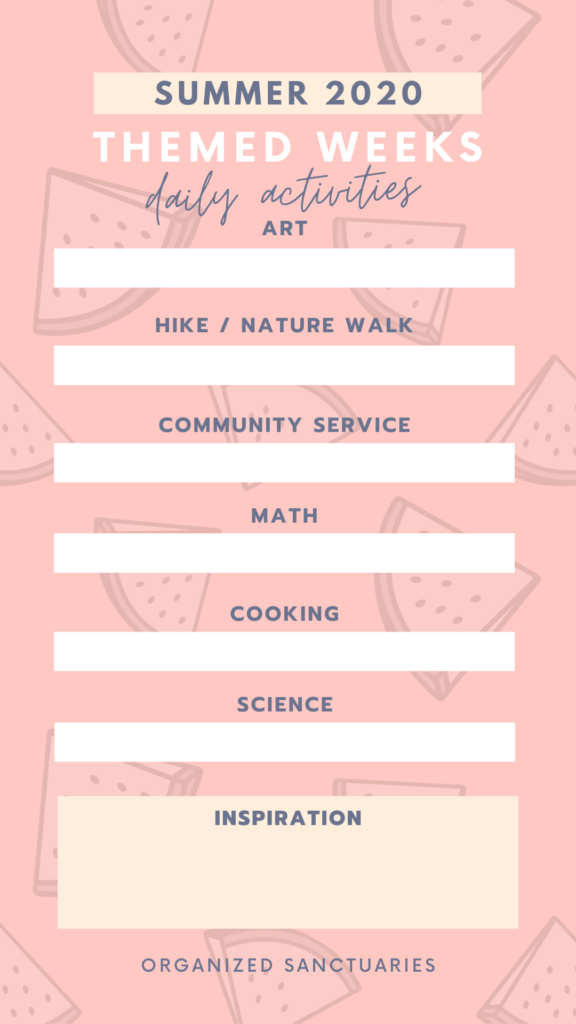 Our weekly themes include:
Daddy (Father's Day and my husband's birthday are next week)
Rainbows
USA
Human body
Animal
Ocean
Winter
Food
Around the world
I hope this serves as inspiration for your summer! Join me on Instagram where I'll be sharing in my stories what we're up to each week. 
Happy summer, everyone!