A sustainably organized home
April 22, 2020 – Happy Earth Day!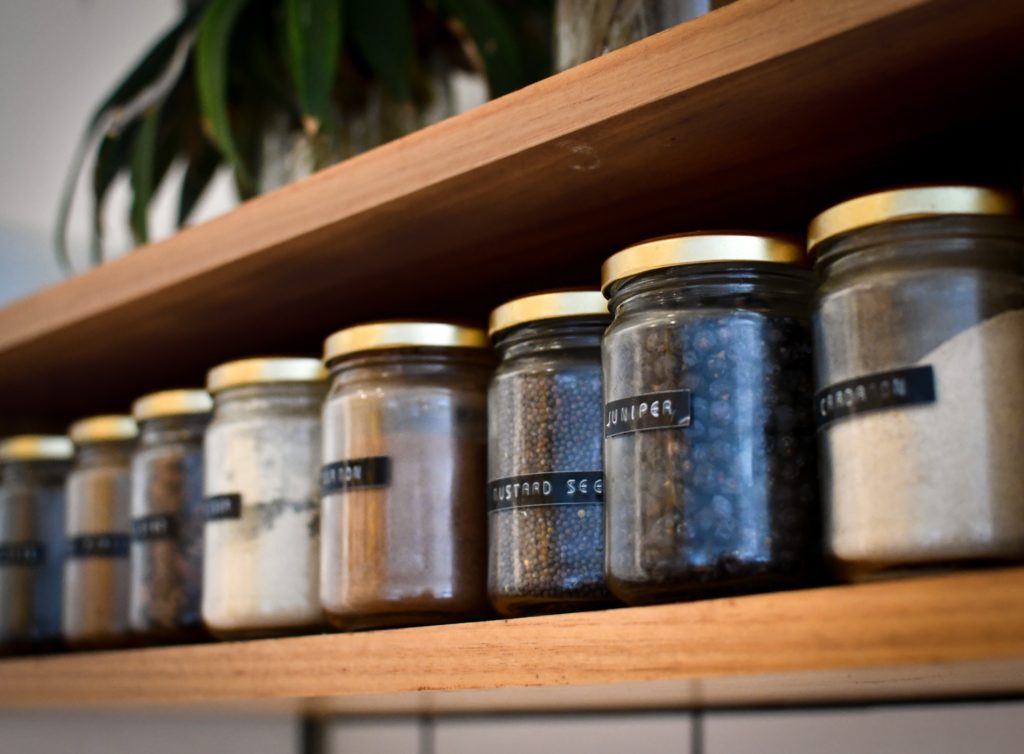 Celebrating Mother Earth today – and on all days!
Creating a thoughtfully, organized home takes prioritization about what is important in our lives: reducing the clutter isn't just doing a seasonal closet clean-out. It's about being mindful of what we purchase and consume so that our homes are filled with purposeful items throughout the year. I founded Organized Sanctuaries out of a passion for simplicity so that we can all live in homes that focus on what's important: the people and belongings that bring meaning to your life, without the distraction of unneeded clutter.
Making meaningful, impactful choices about what we keep in our homes is on my mind all the time but even more so on Earth Day. Read on for an organizing perspective on sustainability.
Pantry
Food storage: If you're looking to make a sustainable impact in just one part of your life, consider starting in your kitchen. Glass, bamboo and other eco-friendly storage products, like these Anchor Hocking jars with bamboo lids, make for a beautifully organized pantry, but consider washing and reusing jars from food products like tomato sauce and pickles instead.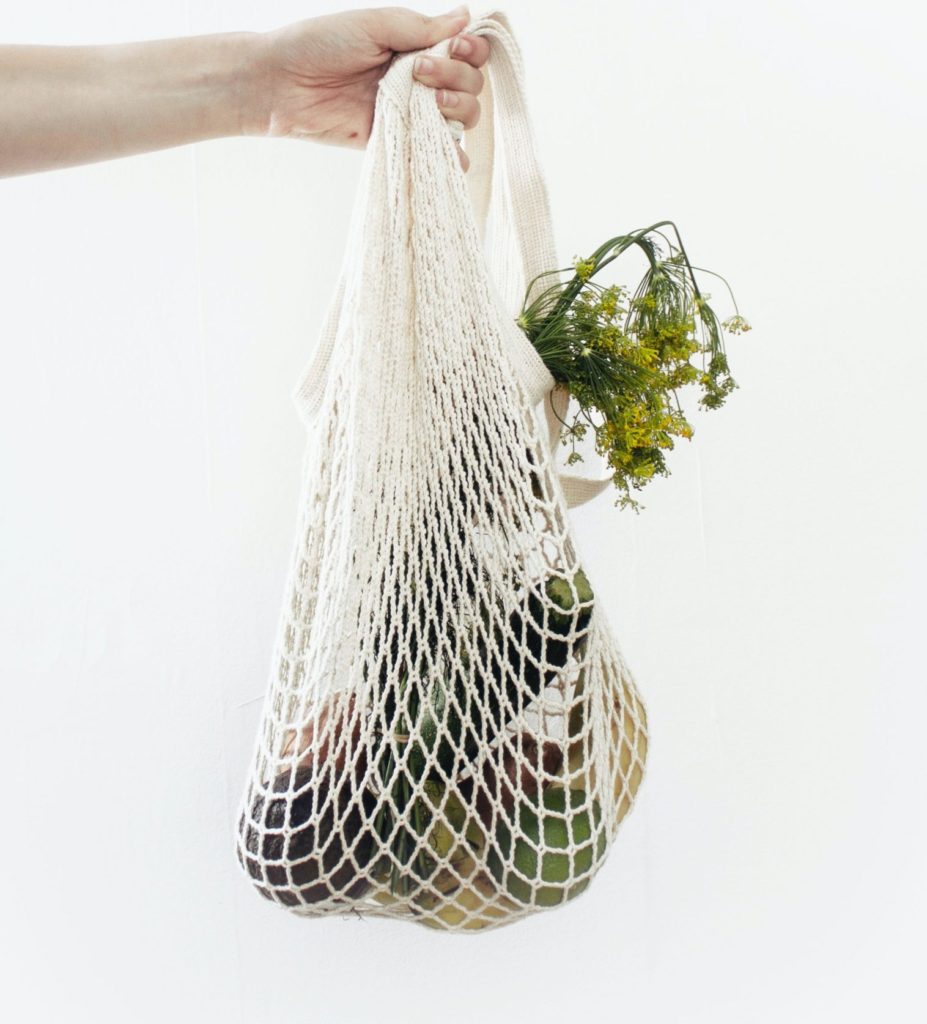 Grocery shopping: the amount of plastic waste from food packaging is unbelievable. If you're already decanting your food into food storage containers, why not just skip the packaging and shop in the bulk section with organic cotton muslin bags? They are great for produce, too. If you're not ready for that step, consider reusing plastic produce bags (stash them in the car with your reusable grocery bags for a sustainable shopping experience). The organizing upside? You'll save space, cause who doesn't have a bag of plastic bags squished in the kitchen?
Entry way
Reduce the paper in your mailbox and think about how less cluttered your entry way will be.
Magazines piling up? Consider opting into digital subscriptions and read your magazines on your iPad or Kindle. Don't forget about your utilities, banks, credit card, and even medical providers: you likely pay those bills electronically anyways so consider opting out of paper copies. The worst offender is for sure the junk mail. Check out  DMA Choice , who, for a $2 fee, will get you off lists that send the typical solicitations, such as pre-approved credit card applications. And hey, while I have your attention (I hope I do?), I'll use this time as a plug to unsubscribe to your e-junk mail, too! Be sure to check out unroll.me).
Bathroom
Zero waste bathroom goals over here, but that is an intimidating stretch for many of us – myself included.  But you can still make impactful choices without going completely waste-free. Purchasing locally sourced and produced products contribute to lower carbon emissions, often with less packaging waste, while supporting your local economy. And, shopping local tends to mean not buying incredibly large quantities, so storage for backstock can be more streamlined. Many of our conventional products have easily swappable items that are more environmentally friendly, such as biodegradable bamboo toothbrushes and washable cotton rounds.
My favorite zero-waste beauty swap recently? Shampoo bars, like this one from Acure. They last for so long, and take up such a small amount of space!
Storage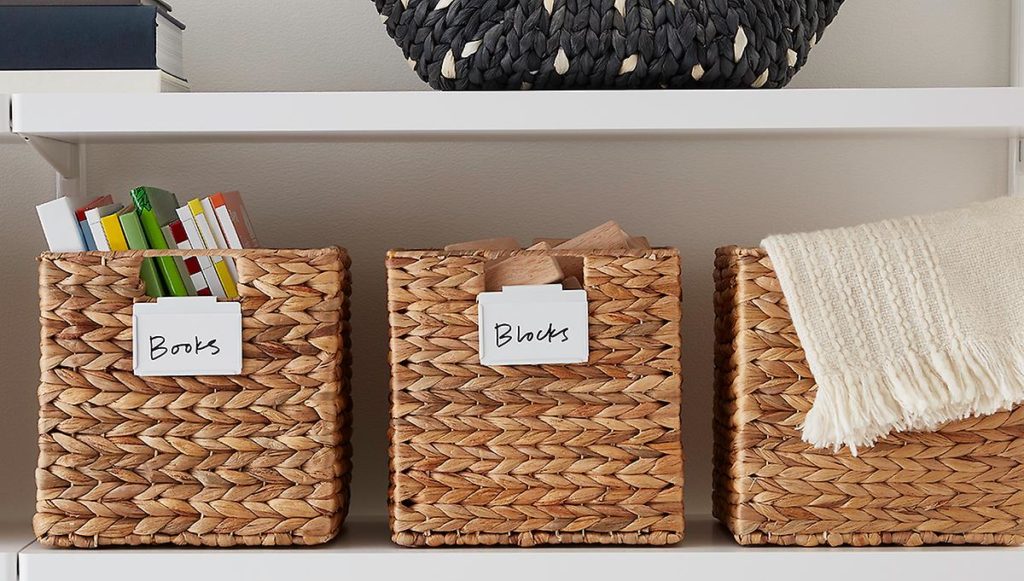 I mentioned glass jars as a great option for food, but they aren't always the most practical option. Bamboo and woven materials are great alternative to plastic if you're looking for new storage products, and can be found in storage products from laundry hampers to pantry organizers to toy storage. But don't overlook items you already have in your home that can be repurposed in a new way.
Trash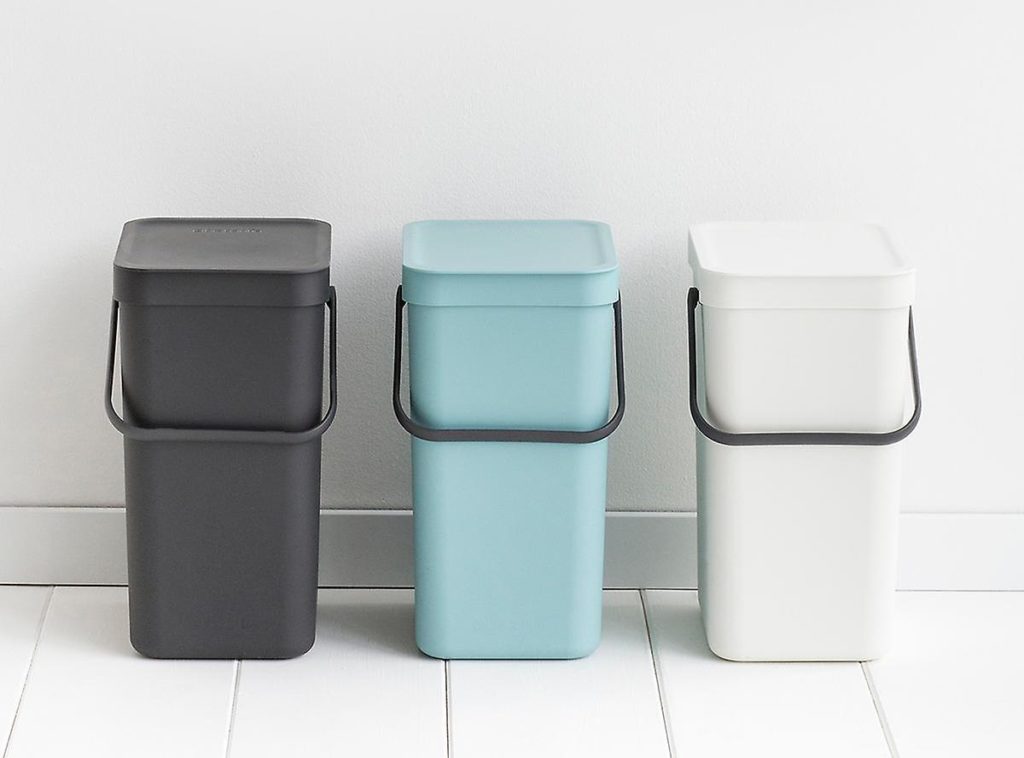 It wouldn't be Earth Day without thinking about our trash usage. I live in Seattle, where we wear our composting and recycling skills proudly (it was an exciting day when my family downgraded to a 13 gallon trash bin. The financial savings AND the landfill impact are incredible). When sorting trash, compost, and recycling, having a streamlined system is key. I love the Brabantia Sort & Go bins since they are sleek and compact.